Through the years working as a radiologic technologist, and teaching in the field of radiography I have kept my eyes and ears open for stories of people that have done amazing things with their skill set.  I have been known to say "be a master of your craft, whatever that may be".  I was very fortunate to be introduced to Julie Irving via the site Linked In and have been very inspired by her story.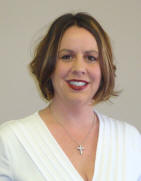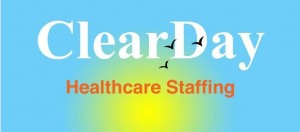 What I found most inspirational about Julie is that she used her given talents and skill set to follow her dreams.  Julie's outlook of the sky is the limit helped her become certified in mammography, and CT.  She then used her entrepreneurial instincts and started her own business staffing temporary as well as direct hire positions.  Julie founded XRAYZ  4U in 2000, and in 2001 moved her headquarters from Washington D.C. to the Northern neck of Virginia.
As we all know when you are truly passionate about something and find that one thing you are truly meant to do you are unstoppable!  The small company Julie started from her love for radiography grew into something amazing.  The services the company offered expanded to include cardiology and oncology and has exploded across the country.  In 2011 the company was renamed ClearDay Healthcare Staffing.
Julie's love for people, as well as her profession is obvious from this portion of her company's mission statement:
"Our success is determined by our ability to operate as a unified team. We recognize the need to earn the trust and respect of our clients and healthcare professionals every day, so that they continue to choose our services."
ClearDay Healthcare Staffing is located at 9412 Kings Hwy., King George, VA 22485
You can contact Julie directly via email: Julie@cleardaystaffing.com
Please visit ClearDay's website for job postings and information:http://www.cleardaystaffing.com/
Please visit Julie's facebook page:http://www.facebook.com/pages/ClearDay-Healthcare-Staffing/103252823086086?sk=info