There has been very little talk about bill: H.R. 3652.  I think it's very interesting because so many radiographers are currently unemployed in Michigan, while under educated and uncertified persons are performing x-rays in our own communities.  I also find it difficult to understand why our government has yet to see the importance of this bill.
Out of curiosity I did a google search for overexposure to x-rays (http://www.google.com/search?hl=en&source=hp&q=overexposure+to+x-rays&aq=9s&aqi=g-s10&aql=&oq=over+exposure&gs_rfai=CYMh27j0qTL-4IqX4MbrIia4KAAAAqgQFT9BtHVU)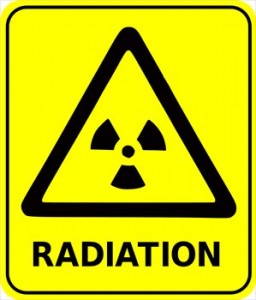 This search resulted in 146,000 results.  The information is there for the viewing, but the general public is still sadly uninformed.
The first article titled: Over Exposure (http://www.hospitalmanagement.net/features/feature1765/) was very clear on their stance in regard to radiation.  The benefits must outweigh the risks. It went on further to state: "For example, one multi-detector body CT scan (750 chest X-rays) gives an extra risk over a lifetime of one cancer for every 750 patients. The average risk varies as a function of both gender and age. For women, the risks of developing cancer after exposure to radiation are 37.5% higher than they are for men."
**The New York Times (http://www.nytimes.com/1987/11/13/opinion/l-unrecognized-risks-of-x-ray-radiation-954087.html"
also follows up with an article trying to express the need for licensed professionals to be operating radiographic equipment because radiation can be dangerous.
"Only 17 states require operators of X-ray equipment to be licensed, yet all 50 states require a license for a cosmetologist.
Doctors keep careful records of antibiotics prescribed, with prominent labeling of dose and contents on prescription bottles and in medical records. Yet no records of patient radiation exposure are maintained.
Patient radiation is a known carcinogen, and overexposure increases risk of cancer. Statistics are often used to demonstrate how few cancers are projected as caused by medical and dental X-rays, but any individual's risk can be markedly increased by receiving a high dose of radiation during an X-ray examination."
I could quote thousands of these same articles….It is our job as educated professionals in the field of radiography to help push this bill and protect the people in our communities.
Please follow this bill and share it on your facebook, twitter….wherever you can get others attention.
http://www.govtrack.us/congress/billtext.xpd?bill=h111-3652
Here's a snippet!  Check it out!
'(a) Qualified Personnel-
'(1) IN GENERAL- Effective January 1, 2013, personnel who perform or plan the technical component of either medical imaging examinations or radiation therapy procedures for medical purposes must be qualified under this section to perform or plan such services.
'(2) QUALIFICATION- Individuals qualified to perform or plan the technical component of medical imaging examinations or radiation therapy procedures must–
'(A) possess current certification in each medical imaging or radiation therapy modality and service provided from a certification organization designated by the Secretary pursuant to subsection (c); or
'(B) possess current State licensure, or certification, where–
'(i) such services and modalities are within the scope of practice as defined by the State for such profession; and